Tom Traubert's Blues
(Four sheets to the wind(1) in Copenhagen)
Wasted(2) and wounded, it ain't what the moon did
I got what I paid for now
See you tomorrow, hey Frank, can I borrow
A couple of bucks from you?
To go waltzing Matilda(3), waltzing Matilda
You'll go waltzing Matilda with me
I'm an innocent victim of a blinded alley(4)
And I'm tired of all these soldiers here
No one speaks English, and everything's broken
And my Stacys(5) are soaking wet
To go waltzing Matilda, waltzing Matilda
You'll go waltzing Matilda with me
Now the dogs are barking and the taxi cabs parking
A lot they can do for me
I begged you to stab me, you tore my shirt open
And I'm down on my knees tonight
Old Bushmills(6) I staggered, you buried the dagger
In your silhouette window light
To go waltzing Matilda, waltzing Matilda
You'll go waltzing Matilda with me
Now I've lost my St. Christopher(7), now that I've kissed her
And the one-armed bandit(8) knows
And the maverick Chinamen, and the cold-blooded signs
And the girls down by the strip-tease shows go
Waltzing Matilda, waltzing Matilda
You'll go waltzing Matilda with me
No, I don't want your sympathy, the fugitives say
That the streets aren't for dreaming now
And manslaughter dragnets, and the ghosts that sell memories
They want a piece of the action anyhow
Go waltzing Matilda, waltzing Matilda
You'll go waltzing Matilda with me
And you can ask any sailor, and the keys from the jailer
And the old men in wheelchairs know
That Matilda's the defendant, she killed about a hundred
And she follows wherever you may go
Waltzing Matilda, waltzing Matilda
You'll go waltzing Matilda with me
And it's a battered old suitcase to a hotel someplace
And a wound that will never heal
No prima donna, the perfume is on
An old shirt that is stained with blood and whiskey
And goodnight to the street sweepers, the night watchmen, flame keepers
And goodnight, Matilda, too
Written by: Tom Waits
Published by: Fifth Floor Music (ASCAP), © 1976 & Warner Bros. Music Ltd, 1976
Official release: "Small Change", Elektra/ Asylum Records, 1976 &
"Bounced Checks", WEA/ Asylum Records, 1981 &
"Asylum Years", WEA International Inc., 1986
Arrangement and lyrics published in "Tom Waits - Anthology" (Amsco Publications, 1988/ Nuova Carisch, 2000)
Known covers:
Home And Deranged. The English Country Blues Band. 1984. Rogue FMSL2004
Unplugged And Seated. Rod Stewart. March, 1993. Warner Bros. Records
Lead Singer. Rod Stewart. March 12, 1993. Wea/ Warner
Tubas From Hell. Dave Gannet. February 28, 1994. Summit/ D'Note Classics
Dry County. Bon Jovi. March 31, 1994. Polygram International (sung by Tico Torres)
Mister No Good. Ole Friis. September 21, 1994. Poul Hansen/ Kick Records (Denmark)
Irish Cream. Seasons. November 23, 1994. Edel
Tanz Um Den Heiligen Bim Bam. Gerd Köster. October 30, 1995. Chlodwig (BMG)
Stars On Classic, Rod Stewart. Classic Dream Orchestra. May, 1997. Ariola (Germany)
Street Jams. David Roe. October 1998. Self-released
Gerd Köster und... Gerd Köster. March 22, 1999. Chlodwig (Pavement Records)
Bukowski Waits For Us - Vol. 1. Michael Kiessling. September 25, 2000. Buschfunk (Germany)
Nach mir die Sintflut - Ambros singt Waits. Wolfgang Ambros. October 9, 2000. Ariol/ Gig Records 74321 797002 (in German)
The Carnival Saloon Live. The Carnival Saloon. October, 2001. Self-released (Ireland)
Sand And Water. Tommy Fleming. March 15, 2002. Clann Records (Ireland)
Unruly. English Country Blues Band. June, 2002. Weekend Beatnik
The Collection. Tommy Fleming. December, 2002. Clann Records/ Ireland (same version as on "Sand And Water", 2002)
Under The Influence - The songs of Tom Waits. Barry Charles. 2003. Tara Hall Productions (Australia)
Undercovers. Maria & Laginh Joao. March, 2003. Emarcy Rec (Universal)
Greetings From Hell - The Tom Waits Songbook, Hell Blues Choir. September, 2003. Tylden & Co (Norway)
Waltzing Matilda. Waltzing Matilda. September 15, 2003. Factory Ou (Leicom)
Lazy Sunday Afternoons. Dressy Vagabonds. November, 2003. Self-released
Somebody's Darling. Carol Noonan. May, 2004. Noonan Music/ Self-released
Rein Alexander. Rein Alexander. November, 2004. Sony/ Epic (Norway)
Austropop Kult. Wolfgang Ambros. January, 2005. Sony BMG/ Ariola (same version as on "Nach Mir Die Sintflut", 2000)
Playing For Change. Various artists. February 15, 2005. Higher Octave (performed by The Royal Rounders)
Deep Forbidden Lake. Jazz Mandolin Project. May 3, 2005 Label: Doyle Kos Dk.E.
15 Jahre Buschfunk. Various artists. December 9, 2005. Buschfunk/ Germany (performed by: Bukowski Waits For You. Michael Kiessling)
Heroes And Villains. Heroes And Villains. March 14, 2006. Emeritus Records

Watch Waits performing "Tom Traubert's Blues"
With Frank Vicari: tenor saxophone, Dr. Fitz(gerald) Jenkins: upright bass and Chip White: drums.
Taken from The Old Grey Whistle Test (1977).
BBC television live music show with Bob Harris. London/ UK. May 3, 1977
Might be Waits' most famous song. Covered by artists like: Rod Steward, The Pogues, The Dubliners, Rolf Harris, John McDermott and Dave Gannet. Featured on the Basquiat soundtrack (Polygram, 1996). A tune easily recognized and easy to sing along. It's 1976, Waits at the crowning moment of his" beatnik-glory-meets-Hollywood-noir period". But "Tom Traubert's Blues" stands out from his other more jazzy tunes. Waits himself must have had special feelings for the song, because in the 1970's and 1980's he used to close his shows with this song, giving his audience some food for thought on their way home. And unlike most of his other songs, he kept it unchanged for over 20 years. It's finished, nothing to add, it doesn't get any better.
It's the opening track on the album "Small Change", recorded from July 15 to July 20 1976 at the Wally Heider Studios in Hollywood and released in September 1976 by Asylum Records. Most of the songs were written in May/ June 1976 in London after his gig at: "Ronnie Scott's Club", Soho/ London. It is said Waits stayed there for about two weeks after which he continued to tour Europe.
Q (1988): "When did you first see yourself as a songwriter?"
Tom Waits: "Actually, even after I had made records. I didn't feel completely confident in the craft until maybe Small Change. When I first put a story to music. I fell I was learning and getting the confidence to keep doing it. "Tom Traubert's Blues" "Small Change" and "I Wish I Was in New Orleans" gave me some confidence." (Source: "Tom's Wild Years" Interview Magazine (USA), by Francis Thumm. October, 1988)
Tom Traubert's Blues is evidently based on the Australian hymn Waltzing Matilda (written by A.B. "Banjo" Paterson). So it's tempting to assume both songs deal with the same subject-matter. But this is not the case. The only thing similar in both songs is the chorus.
In 2007 Waits was asked by Mojo Magazine to nominate a record for their list of "100 records that changed the world". Waits nominated Harry Belafonte's "Streets I Have Walked" (RCA/ Victor LPM-2695) which features Waltzing Matilda. So Waits had been familiar with the song from a very young age.
Tom Waits (2007): "Streets I Have Walked (RCA 1963) is a beautiful record. It's collected songs - lullabies from Japan, Woody Guthrie, Waltzing Matilda, cowboy songs, Jewish songs, all kinds of things. Belafonte was a great collector of songs - he had that Lomax bone, I think. And he introduced a lot of songs from different cultures that had never , in that sense, been heard. The first time I heard Hava Nagila it was Harry Belafonte who sang it... I think I was maybe 13 when I first heard , and I still have it. It definitely had an impact. You see, he loved melody, and I was at a time in my life when I was really nourished by that, by melody itself. I know that with kids, at a certain point, music becomes a costume - you wear the music, and there's certain music that you wouldn't be caught dead wearing - but to me music was always a completely interior experience, not a fashion." (Source: "100 records that changed the world", Mojo Magazine 163. June, 2007/ May 2, 2007).
There has been a lot of discussion about the origins and copyrights of the Australian version. For more info on "Waltzing Matilda" go to this site by Roger Clarke, or try WaltzingMatilda.com.
Waltzing Matilda:
'Banjo' (A.B.) Paterson, c. 1890
(Lyrics submitted by Wayne T Pickett as sent to Tom Waits Library April 26, 2002)
Once a jolly swagman camped by a billabong
Under the shade of a coolibah tree
And he sang as he watched and waited 'til his billy boiled
You'll come a-waltzing Matilda with me
Waltzing Matilda, waltzing Matilda
You'll come a waltzing Matilda with me
And he sang as he watched and waited 'til his billy boiled
You'll come a-waltzing Matilda with me
Down came a jumbuck to dri-ink at that billabong
Up jumped the swagman and grabbed him with glee
And he sang as he stuffed that jumbuck in his tucker-bag
You'll come a-waltzing Matilda with me
Up rode the squatter, mounted on his thoroughbred
Up Jumped the troopers, one, two, three
"Who's [as in "whose IS"] that jolly jumbuck you've got in your tucker-bag?"
You'll come a-waltzing Matilda with me (10)
Up jumped the swagman and sprang into the billabong
"You'll never take me alive!", said he
And his ghost may be heard as you pa-ass by the billabong
You'll come a-waltzing Matilda with me
In Australia the song gained such popularity, it more or less became their second national anthem, an Australian icon.
Waits introducing "Tom Traubert's Blues" in Sydney Australia, March 1979:
"This is eh, a song here uh. I kinda borrowed your unofficial national anthem on this whole thing... I'll give it back when I'm done! Uh, well I met this girl named Matilda. And uh, I had a little too much to drink that night. This is about throwing up in a foreign country. The feeling..."
Roger Clarke did some interesting research into the copyrights of the song:
"The copyrights in the song and the words passed through several hands. At one stage it was owned by the once-famous Billy Tea' company; Copyright can of course exist in variants and performances of the song; The copyright has expired in Australia (and in almost every other country in the world), because in civilized countries copyright lasts for 50 years after the death of the originator, and Banjo Paterson died in 1941. In that renegade nation, the U.S.A., other rules hold, and copyright still exists. The copyright is owned by Carl Fischer New York Inc. As a result, the use of the Australian tune in the Atlanta Olympics Closing Ceremony resulted in a payment by the Australian organisers to an American company. Ergo ... If we decide to make 'Waltzing Matilda' the real national anthem, we will have to either buy back the copyright from an American company, or pay royalties on such occasions as our national anthem is played in the United States. "
One wonders whether "Tom Traubert's Blues" is subject to these Fischer owned copyrights.
Some claim "Tom Traubert's Blues" to be about Vietnam. The lyrics however don't give any reason to assume this is true. The idea probably came about after Eric Bogle's 1972 version: "Eric Bogle wrote, performed and recorded a song that ends with a haunting rendition of "Waltzing Matilda" (And the band played waltzing Matilda). It's an anti-war song, nominally about Gallipoli, but really about Vietnam (different decades, different countries, different protagonists, but much the same outcome)".
Its title suggests it is about a guy named Tom Traubert. But other than this title Waits never referred to this character. Some people claim to have known Tom Traubert, some claim to be his only legal child, some claim to be Tom Traubert. For now he will probably remain a mystery forever. Only Waits himself could give us a clou, but he won't.
What does Waltzing Matilda mean? There are numerous explanations. Most of them have to do with traveling. Here's an explanation by Senani Ponnamperuma: "The phrase Waltzing Matilda is believed to have originated with German immigrants who settled in Australia. Waltzing is derived from the German term auf der Walz which meant to travel while learning a trade. Young apprentices in those days traveled the country working under a master craftsman earning their living as they went - sleeping where they could. Matilda has teutonic origins and means Mighty Battle Maiden. It is believed to have been given to female camp followers who accompanied soldiers during the Thirty Year's War in Europe. This came to mean "to be kept warm at night" and later to mean the great army coats or blankets that soldiers wrapped themselves with. These were rolled into a swag tossed over their shoulder while marching. So the phrase Waltzing Matilda came to mean: to travel from place to place in search of work with all one's belongings on one's back wrapped in a blanket or cloth."
One would expect "Waltzing Matilda" to be used in this context but this doesn't seem to be the case. The same words, the same rhythm, but a different meaning. In Tom Traubert's Blues "Waltzing Matilda" has become a metaphor for: alcoholism, seduction and self-destruction.
Jay S. Jacobs quotes Bones Howe in "Wild Years, The Music and Myth of Tom Waits" remembering when Waits wrote Tom Traubert's Blues. Somehow this memory doesn't feel right as Tom Traubert's Blues isn't about skid row or about being penniless or being abandoned. This memory seems to fit better with the song On The Nickel (Heartattack And Vine, 1980)
Jay S. Jacobs (2000): "Tom Traubert's Blues (Four Sheets to the Wind in Copenhagen)" is the album's stunning opener, and it sets the tone for what follows. It tells the story of a man who finds himself stranded and penniless in a foreign land "where no one speaks English, and everything's broken." Traubert is etched as a sympathetic character, but it's clear that he inhabits a hell of his own making. He'll never make his way home again because any cash he gets his hands on he squanders on drink. The song's chorus incorporates "Waltzing Matilda," the classic Australian ballad of aimless travel. ("Matilda" is Aussie slang for "backpack," and "waltzing matilda" means being on the road or hitchhiking.) Bones Howe distinctly remembers when Waits wrote "Tom Traubert's Blues." Howe's phone rang in the middle of the night. It was Tom. Howe had long since become accustomed to the fact that being Tom's friend meant receiving calls from him at all hours. "He said the most wonderful thing about writing that song," Bones recalls. "He went down and hung around on skid row in L.A. because he wanted to get stimulated for writing this material. He called me up and said, 'I went down to skid row ... I bought a pint of rye. In a brown paper bag.' I said, 'Oh really?"' Waits replied to Howe, "Yeah - hunkered down, drank the pint of rye, went home, threw up, and wrote 'Tom Traubert's Blues."' Howe was even more struck by what Waits said to him next: "Every guy down there ... everyone I spoke to, a woman put him there." Howe was amazed when he first heard the song, and he's still astonished by it. "I do a lot of seminars," he says. "Occasionally I'll do something for songwriters. They all say the same thing to me. 'All the great lyrics are done.' And I say, 'I'm going to give you a lyric that you never heard before."' Howe then says to his aspiring songwriters, "A battered old suitcase to a hotel someplace / And a wound that will never heal." This particular Tom Waits lyric Howe considers to be "brilliant. " It's "the work of an extremely talented lyricist, poet, whatever you want to say. That is brilliant, brilliant work. And he never mentions the person, but you see the person." (Source: "Wild Years, The Music and Myth of Tom Waits". Jay S. Jacobs, ECW Press, 2000)
So according to Bones Howe "Tom Traubert's Blues" was inspired by Los Angeles skid row. There have been rumours however about a Danish singer called Mathilde Bondo claiming to be the muse for this song. This story seems to be confirmed by a 1998 article from Danish newspaper Politiken.
Peter Sander (2000): "Back in the 70's Tom had been doing a gig in Copenhagen, and attending the concert was this Danish folk-singer by the name Mathilde. She was pretty popular in Denmark in the 70's, even though I never thought much of her myself. But after the show she somehow met Waits, and they got along so well that they went out bar-crawling through Copenhagen, and finally ended up at his hotel room, drunk as skunks. What happened there, in that very hotel room? Nobody except the two of them knows, because Mathilde wont tell! The story was a rumor until a DJ on national Danish radio heard about it, about 5 years ago, told his listeners about it, and called up Mathilde live on air. She was surprised to hear that anyone knew, but she confirmed the story. She even said that a few months later Tom sent her the "Small Change" album as a memory of a good night, with Waltzing Mathilda as first cut." (Submitted by Peter Sander. Listserv Raindogs discussionlist, 2000)
COPENHAGEN SONGS - Songs of a city(11)
By Janus Køster-Rasmussen and Henrik Vesterberg, 1998
THE STREETS AREN'T FOR DREAMING
Tom Waits
With the subtitle Four Sheets To The Wind in Copenhagen, Tom Traubert's Blues is the first song on the American nightowl-singer Tom Waits' 1976-album Small Change. From streets where "No one speaks English and everything's broken", our hero tells us of a city which clearly, it seems, could be Copenhagen seen through whisky-wet eyes. He passes the striptease shows, and must realize that "the streets aren't for dreaming now."
But it's the chorus, which paraphrases the well known Australian folk tune, which is most important for these matters: "Waltzing Matilda, waltzing Matilda, You'll go waltzing Matilda with me... "
For a long time the story has been told, that Tom Waits wrote the song for the violinist Mathilde Bondo, one half of the duo Lasse & Mathilde. And that's the truth, Mathilde assures us: 'He was in Copenhagen in 1976 to perform in a tv-show, in which I played the violin. And afterwards I of course had to show him the City - we were in Tivoli and on Christianshavn. It was a lovely night out", says Mathilde Bondo.
Did you waltz? "Yes, we waltzed a lot."
Did you talk to him since then? "We've kept in contact per letter. But I do hope to meet him again. We swinged together so well, and I'm really proud to have been the muse for his song. It's a shame you don't have copyright for muses, because Rod Stewart made the song into a giant hit later on, you know." What do you think of Tom Waits' description of Copenhagen? "It is somewhat ambiguous, but it's a wonderful song."
Tom Waits was indeed in Copenhagen in June, 1976. And he did indeed do a TV show (DR2 TV, known as "Sange Efter Lukketid". Copenhagen/ Denmark. June, 1976). And it is indeed assumed Waits wrote most of the songs for Small Change during this tour (to be recorded in July, 1976). It is therefore plausible to assume the subtitle "Four sheets to the wind in Copenhagen" is inspired by Waits' stay in Copenhagen in 1976.
In conclusion: there doesn't seem to be an explanation for Waits re-working "Waltzing Matilde" other then the song having the name "Matilde" in it. Waits wasn't interested in its original meaning, he only took the melody and the verse. So the Mathilde Bondo interpretation seems very plausible. Waits himself has never confirmed (nor denied) this story, but the sub-title mentioning Copenhagen is yet another pointer falling in place. It might be, Waits didn't want the general public to know about his Copenhagen memoire. Maybe that is why he gave the song such a misleading title, making the listener believe it was the story of another Tom.
Here's what Waits himself said about the song...
"All right, thank you, like to do a couple of tunes here. A new song here. New uncharted territory here. This is about throwing up on yourself in a foreign country. You think it's eh inconvenient here. Try explaining it to someone who doesn't speak English. Will incarcerate your ass, put you in the barbed wire hotel for a couple of years and no one will ever hear from you again. Couldn't even get a post card off. This is eh.... "

(Cleveland USA, 1976)

"This is a new song and it's called 'Waltzing Matilda'. Well it's really called 'Tom Traubert's Blues'..."

(Sunday Night Live At Faces", The Faces Club, Dallas USA, 1976)

"This a new song about throwing up in a foreign country..."

(Royal Oak Theatre, Detroit USA. November 14 1976)

Vin Scelsa:... Do we know eh the origin of "Waltzing Matilda"? Did someone actually write that or is that just one of those old folk things that goes back and...
TW: Oh, you mean the original?
VC: The Australian song "Waltzing Matilda" yeah...
TW: Well, I believe it was a 1903 eh... Yeah I think it was 1903, and eh what happened was eh...Originally I believe it was a poem, it was a poem and eh... And it eh was put to music and became the unofficial national anthem of eh Australia I believe. A Matilda is a eh backpack. So "Waltzing Matilda" just means, really just to take off, you know? Like blow town, you know? And eh, you know, that's what the song means, maybe.

(WNEW FM: Tom Waits Radio Special w. Vin Scelsa, MediaSound Studios NYC. December 14, 1976)

"This is about vomiting in a foreign country... "

(Trenton State College Trenton New Jersey USA, December 15 1976)

"I'm gonna do a song called 'Waltzing Matilda'. It's not really the original 'Waltzing Matilda', I kinda bent it out of shape. And eh... but eh.. I was eh around this beautiful girl for a while and I was really crazy about her... so was her husband. So we could've made quit a trio on piano bass and drums. So eh what happened was eh... Well it's eh... Actually it's a real short story. I drank too much and I threw op over my tennis shoes and went to sleep in a men's room..."

(West Chester Jazz Festival. West Chester, USA, 1976)

"You're all right, eh? .. You know now it'll start get a little quiet in here..."

(Club Roslyn Long Island New York USA, October 10 1977)

"This is eh, a song here eh. I kinda borrowed your unofficial national anthem on this whole thing... I'll give it back when I'm done. Eh, well I met this girl named Matilda. And eh, I had a little too much to drink that night. This is about throwing up in a foreign country. The feeling..."

(Sydney Australia, May 2, 1979)

Q: What do you consider your best work? TW: "I like the story in "Burma Shave" off Foreign Affairs, "Tom Traubert's Blues" off the new album. I like "Dave The Butcher" and "In The Neighborhood"

("One From The Heart & One For The Road ". New Musical Express magazine. October 1, 1983. Interview by: Kristine McKenna)

"Eh this is about throwing up in a foreign country. They look on you different eh. It's not like throwing up here. It's hard to get people understand eh. This is about eh going away... You got 60 dollars on a car. Drive all the way to eh Florida..."

(Beverley Theatre Los Angeles USA -early show, November 23 1985)

"This is kind of an old song eh..." (Italian Dream San Remo Italy, 22 November 1986)
"Ok, eh let's see... You're seeing a moment of indecision. I may jump right in. Ok, oh here's one! Eh, no we'd better do this one..."

(Wiltern Theatre Los Angeles USA, November 9 1987)

"This is a eh, a lullaby for people who can't sleep..."

(Dragen Theatre Stockholm Sweden, November 27 1987)

"It's funny eh. This is one of those songs that I sung[?] and I never quite figured it out. It's like a rug, you know some rugs have a design and you go: "Hey what is that?" Oh it's not like a rug! That was a bad eh analogy, well you know. Well it's just one of those songs that puzzles me. And eh, so I sing it and I get further puzzled. Eh, alcohol and eh writing don't mix. If they do it takes a long time to unravel them..."

(Center for the performing arts San Jose USA, December 30 1990)

Q: Did you share many fans' view that Small Change was the crowning moment of your beatnik-glory- meets-Hollywood-noir period? TW: "Well, gee. I'd say there's probably more songs off that record that I continued to play on the road, and that endured. Some songs you may write and record but you never sing them again. Others you sing em every night and try and figure out what they mean. Tom Traubert's Blues was certainly one of those songs I continued to sing, and in fact, close my show with."

("Mojo interview with Tom Waits". Mojo: Barney Hoskyns. April, 1999)

TW: He is a friend of a friend of mine. DD: Really! TW: Yeah, who lives in Denver... and died in jail. DD: Oh... TW: And uh... So, he's a real guy. And uhm... so that's you know, a song that is about a lot of things. But mostly I think, you know, the idea that uh... A "Mathilda" is a backpack, you know? So it's about going on the... being on the loose. Out on the road. Chasing your dream and all the things you encounter in the process."

(Source: "Tom Waits: Rock Classics, With A Gravelly Rasp", NPR's World Café from WXPN (USA) by David Dye. December 15, 2006)
Notes:
(1) Four sheets to the wind
- Also mentioned in Spare Parts 1: "Well, I don't need you, baby You see, it's a well known fact, you know I'm four sheets to the wind, I'm glad you're gone I'm glad you're gone, cause I'm finally alone." (Nighthawks At The Diner, 1975)
- Drunk. Synonymous with the phrase "Three Sheets to the Wind" (Source: Dictionary Of American Slang, Wentworth/ Flexner)
- Unsteady from over-drinking, as a ship when its sheets are in the wind. The sail of a ship is fastened at one of the bottom corners by a rope called a "tack;" the other corner is left more or less free as the rope called a "sheet" is disposed; if quite free, the sheet is said to be "in the wind," and the sail flaps and flutters without restraint. If all the three sails were so loosened, the ship would "reel and stagger like a drunken man." "Captain Cuttle looking, candle in hand, at Bunsby more attentively, perceived that he was three sheets in the wind, or, in plain words, drunk."- Dickens; Dombey and Son. (Source: "The First Hypertext Edition of The Dictionary of Phrase and Fable", E. Cobham Brewer. © 1997-99 Bibliomania.com Ltd)
- "It's a sailor's expression, from the days of sailing ships. The terminology of sailing ships is excessively complicated and every time I refer to it people write in to say I've got it wrong, usually contradicting each other. So treat what follows as a broad-brush treatment, open to dispute on fine points. We ignorant landlubbers might think that a sheet is a sail, but in traditional sailing-ship days, a sheet was actually a rope, particularly one attached to the bottom corner of a sail (it actually comes from an Old English term for the corner of a sail). The sheets were vital, since they trimmed the sail to the wind. If they ran loose, the sail would flutter about in the wind and the ship would wallow off its course out of control. Extend this idea to sailors on shore leave, staggering back to the ship after a good night on the town, well tanked up. The irregular and uncertain locomotion of these jolly tars must have reminded onlookers of the way a ship moved in which the sheets were loose. Perhaps one loose sheet might not have been enough to get the image across, so the speakers borrowed the idea of a three-masted sailing ship with three sheets loose, so the saying became three sheets in the wind. Our first written example comes from that recorder of low life, Pierce Egan, in his Real life in London of 1821. But it must surely be much older. The version you give, incidentally, is comparatively recent, since the older one (the only one given in the big Oxford English Dictionary) is three sheets in the wind. However, online searches show that your version is now about ten times as common as the one containing in, so it may be that some day soon it will be the only one around. The version with to seems to be gaining ground because so many people think a sheet is a sail" (Source: World Wide Words is copyright © Michael Quinion, 1996-2004)
(2) Wasted adj.: Extremely inebriated, usually to the point of vomiting heavily and/or passing out. (Source: The Online Slang Dictionary, Walter Rader)
(3) Matilda: An Australian folk anthem, written by poet Banjo Paterson, about a hobo (swagman) being arrested for stealing a sheep (jumbuk) and escaping by diving into a creek (billabong) where he drowns. It's so popular in Australia it's regarded as the unofficial national song. Around the time the song was written, a pack on someone's back was called a "Matilda". If you walked behind someone with a pack on his back for a long time, the pack moved up and down and appeared to "waltz"
(4) Blind/ blinded alley
- A "cul de sac," an alley with no outlet. It is blind because it has no "eye" or passage through it. (Source: "The First Hypertext Edition of The Dictionary of Phrase and Fable", E. Cobham Brewer. © 1997-99 Bibliomania.com Ltd)
- [late 19C+] an unlicensed drinking house (cf. BLIND PIG) (Source: Cassel's Dictionary of Slang. Jonathon Green 1998. Cassel & Co., 2000)
(5) Stacey's:
- Slang expression, born from Stacy Adams which is a fancy dress shoe. To buy your own Stacys check out this site.
- Also mentioned in Spare Parts 1, 1975: "So I combed back my Detroit, jacked up my pegs, I wiped my Stacy Adams and I jackknifed my legs."
- Tom Waits (1976): "Stacey Adams once were a very prestigious shoe... if you had them on then nobody messed with you and you could go anywhere. Stacey's stayed ahead of current affairs and were considered extremely hip." (Source: "Tom Waits: Would You Say This Man Was Attempting To Convey An Impression Of Sordid Bohemianism" New Musical Express (UK), by Fred Dellar. Date: June 5, 1976)
(6) Bushmills: Bushmill's: Irish whiskey from the: "Old Bushmills Destillery" Ireland
(7) Christopher, St.: Catholic patron saint of travellers, or the religious medal dedicated to him. There are several legends about him including the one in which he was crossing a river when a child asked to be carried across. When Christopher put the child on his shoulders he found the child was unbelievably heavy. The child, according to the legend, was Christ carrying the weight of the whole world. His former holy day is July 25. The religious medal dedicated to this saint says: "Protect me" or "Protect us". So losing one's St. Christopher could mean, one feels unprotected. Later also mentioned in the Frank's Wild Years track of the same name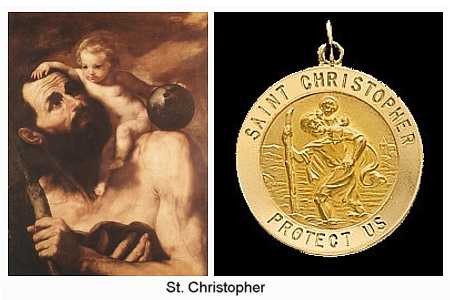 (8) One-armed-bandit, one-arm bandit : A slot machine. Because the operative lever of the machine resembles an arm, and because the odds on winning are fixed against the player (Source: Dictionary Of American Slang, Wentworth/ Flexner) Lyrics only refer to this expression
(10) Who's that jolly jumbuck: "We didn't have 'Policemen' - we had (much-hated) British troops 'enforcing the law'.. the line means they were accusing the swaggie of stealing the sheep - and you could get hanged for that ..." (Submitted by Wayne T Pickett as sent to Tom Waits Library April 26, 2002)
(11) Translated from Danish. Original text: Københavnersange: Sange om en by Politiken 18 december 1998, I byen side 6 Af Janus Køster-Rasmussen og Henrik Vesterberg. THE STREETS AREN'T FOR DREAMING Tom Waits - Med undertitlen Four Sheets To The Wind In Copenhagen er Tom Traubert's Blues den første sang på den amerikanske natuglesanger Tom Waits' 1976-album Small Change. Fra gader hvor No one speaks English and everything's broken fortæller vores helt om en by, der altså sagtens kan være København set gennem whiskyvåde øjne. Han kommer forbi the striptease shows og må indse at the streets aren't for dreaming now. Men det er omkvædet, der parafraserer den kendte australske folkemelodi, der er vigtigt i denne forbindelse: Waltzing Matilda, waltzing Matilda, you'll go waltzing Matilda with me... Der har længe verseret en historie om, at Tom Waits skrev sangen til violinisten Mathilde Bondo, den ene halvdel af duoen Lasse & Mathilde. Og det er også sandheden, forsikrer Mathilde: "Han var i København i 1976 for at optræde i et tv-show, hvor jeg spillede violin. Og bagefter måtte jeg jo vise ham byen - vi var i Tivoli og på Christianshavn. Det var en dejlig bytur", siger Mathilde Bondo. Valsede I? "Ja, vi valsede meget". Har du snakket med ham siden? "Vi har holdt kontakt pr. brev. Men jeg håber da på at møde ham igen. Vi swingede godt sammen, og jeg er virkelig stolt over at være muse til hans sang. Det er en skam, at der ikke findes en muse-afgift ligesom koda-afgiften, for Rod Stewart gjorde jo sangen til et kæmpe hit senere". Hvad synes du om Tom Waits' beskrivelse af København? "Den er noget tvetydig, men det er en vidunderlig sang". (Article provided by Jakob Sørensen as sent to Tom Waits Library October 11, 2002. Translated by Jakob Dall as sent to Tom Waits Yahoo Groups discussionlist October 15, 2002. I byen ["In Town" = Fridays Cultural weekend section in Politiken])